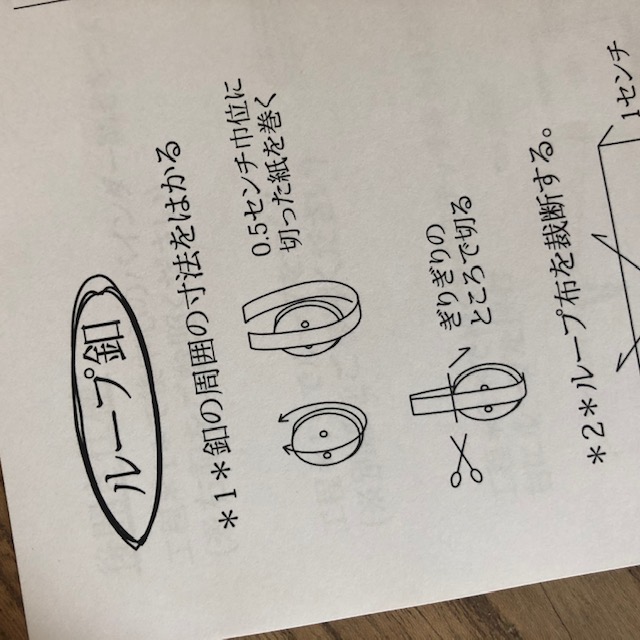 「ループ釦」(Loop for button)
1)Measure the button. Wrap a strip of paper around the button you want to use. Cut the paper.
2)Cut the loop fabric on bias.
Length is (length of paper + ease + seam allowance 2cm)×number of button
* The ease here would depend on the thickness of the fabric.
3) Sew the loop facing inside. Leave the thread long for using to turn out.
4)Cut the seamallowance, and the corner in a triangle.
5)Turn it inside out by using the remaining thread.
*You can use a loop maker as seen on the diagram.
You can see ideas of this pattern here on our Japanese website. https://www.couleure.jp/?pid=114310816
Contact your favourite shop where you found this pattern if you would like to try other designs!