It was a hugely hot summer in Japan, especially with the added strain of waring a face covering wherever we go. But, Autumn is finally here. The mornings and evenings are becoming cooler and here are some ideas for Autumn using our patterns and fabric. Tell us what you're planning to sew.
▽Irregular hemline Trousers 【837】
coordinated with a relaxed silhouette
【 Boat neck wide T-shirt 537】paired with
a basic pair of ballerina shoes from Repetto.
Boat neck wide T-shirt (537) is a real standby for the coming weeks.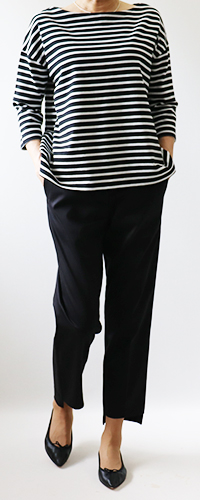 ▽【Colarless Zip-up Bolouson 838】is worn together with
【Tuck and Gather Maxi-skirt 729】.
This is a kit with a high-quality lace, incidentally that can be handwashed at home.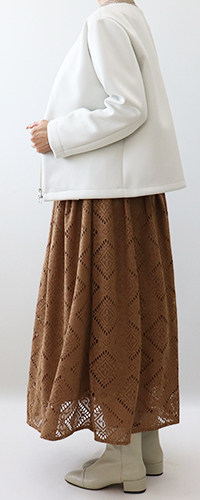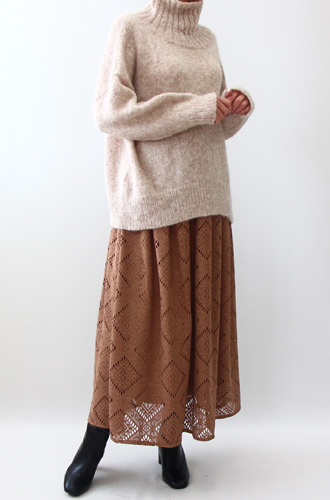 ▽ We love wearing white in the Autumn & Winter too.
The same lace fabric, and the top is once again Boat neck wide T-shirt (537)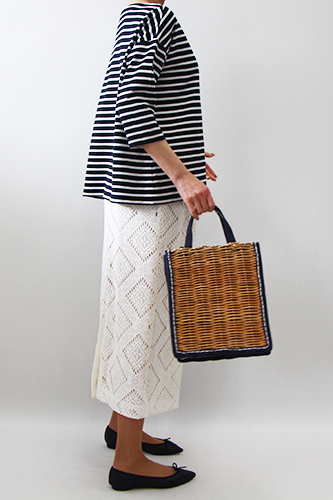 【Irregular hem Trousers 837】is our lates trousers pattern.
Here it is made in a cotton / polyester fabric. It is a high-grade twill that really adds style, not the sort that younger children wear! We've chosen not to use irregular hemline, instead it is extended to a regular bottom hem.
Twill Stretch Cotton Polyester
▽ Finally, the top is our best sellers these weeks.
The elasticated neckline allows ease for sewing fine, delicate fabric.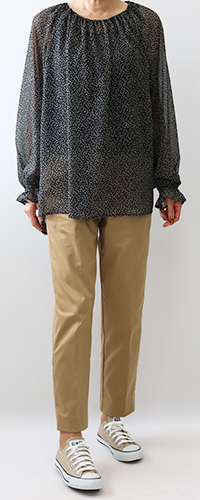 ▽ 【707 Hem-design Flared Skirt】 in this Autumn Grey is really popular now. This colour will be restocked on 23rd October.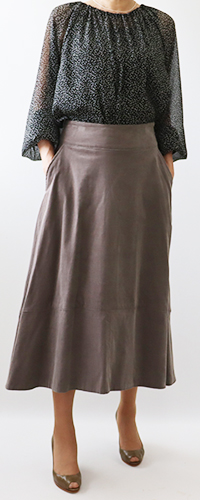 ▽Finally, a knitting pattern that is a great favourite here.
As we are expecting more time at home, we hope you enjoy knitting too.
In Japan we see light, beautiful colours as a trend this Autumn and Winter.
【833 Waist elastic Maxi-mermaid Skirt】 is made in an apricot coloured, sateen like fabric.
So beautiful, adds light and goes well with chunky knits.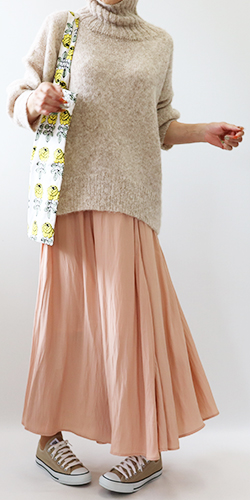 Contact hello [at] bridgeword.com for how to purchase the patterns or other questions.
Some come in English and you can find them at our lovely stockist YingDesign (Switzerland)